With the wealth of digital marketing activities required to make a difference in today's fiercely competitive online spaces, the accuracy of business listings, directories and citations can sometimes fall by the wayside.
Don't let that happen! If you're concerned that your or your clients' business listings might be giving potential customers the wrong information, but not quite concerned enough to start what might seem like a big task, keep reading.
The below statistics come from our recent Local Citations Trust Report, in which we polled over 1,000 US consumers on their perception of inaccurate business listings. The results might just shock you into action!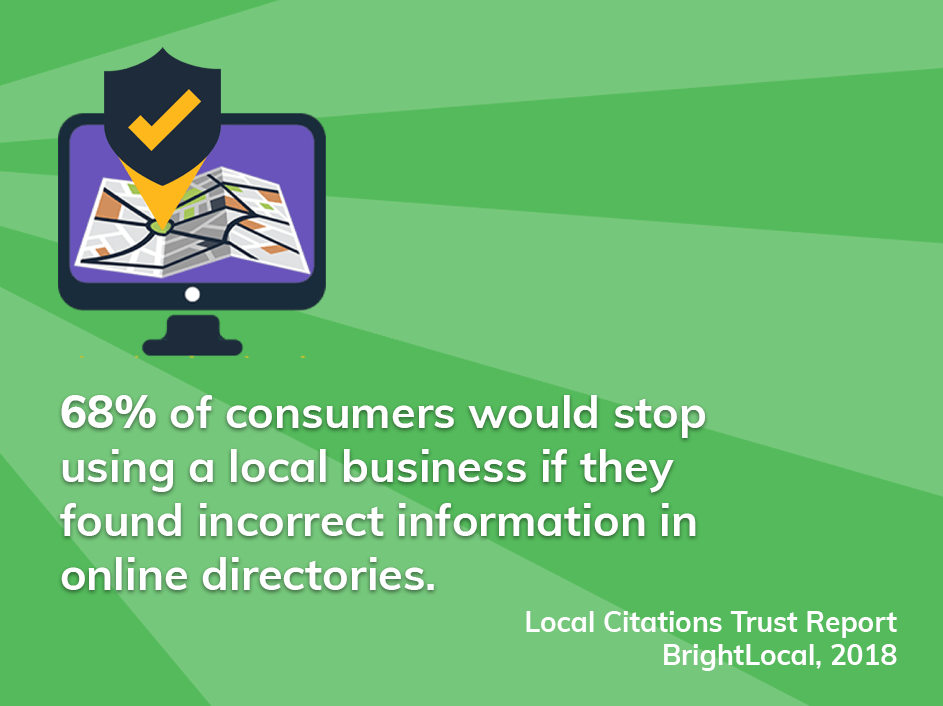 68% of consumers would stop using a local business if they found incorrect information in online directories. (Local Citations Trust Report, BrightLocal, 2018)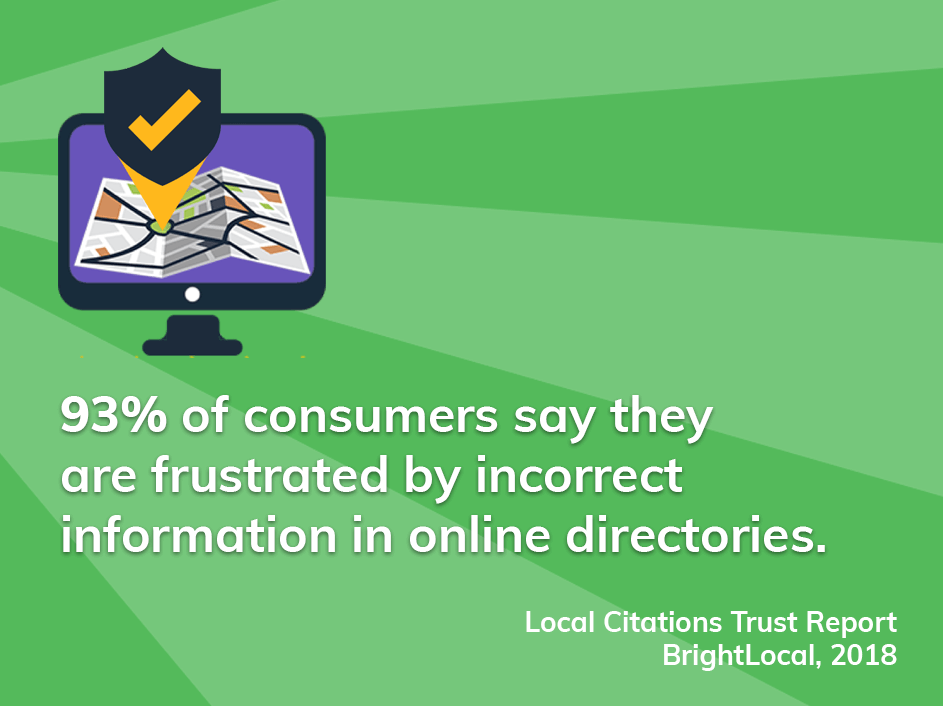 93% of consumers say they are frustrated by incorrect information in online directories. (Local Citations Trust Report, BrightLocal, 2018)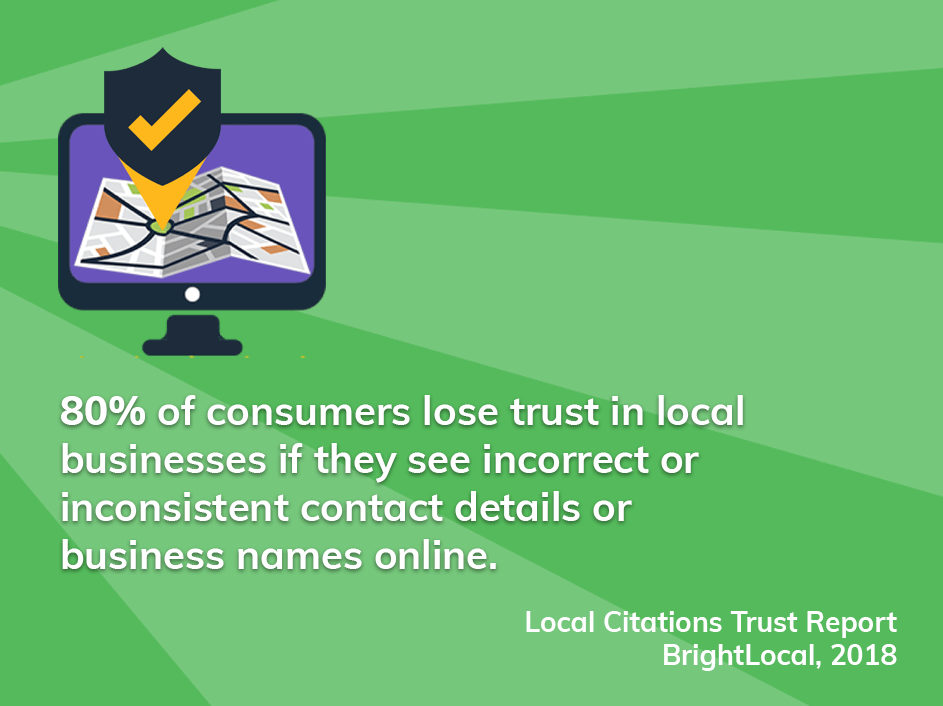 80% of consumers lose trust in local businesses if they see incorrect or inconsistent contact details or business names online. (Local Citations Trust Report, BrightLocal, 2018)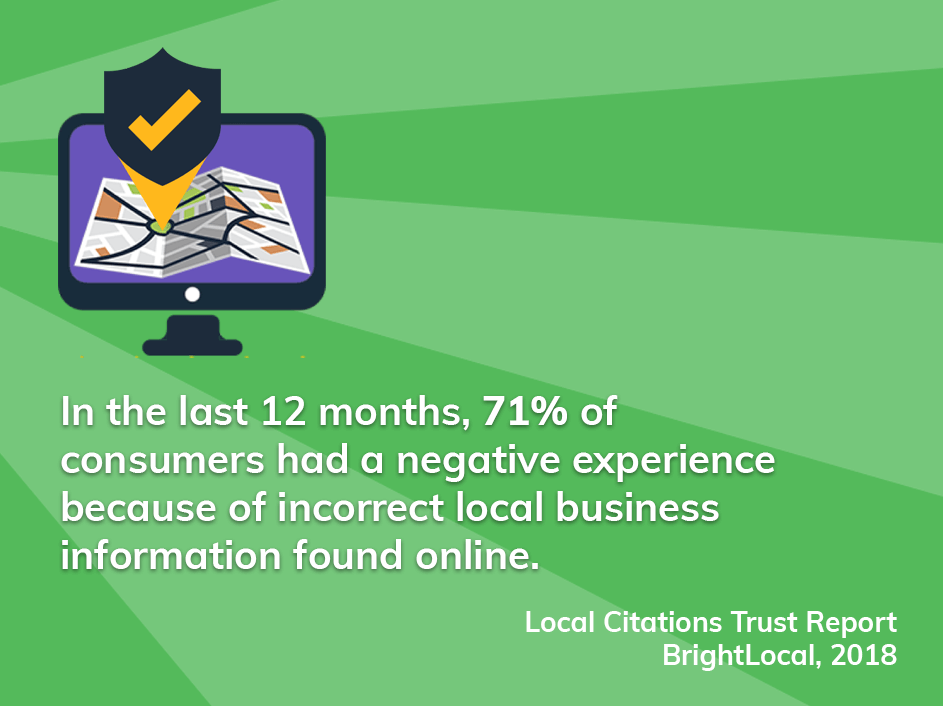 In the last 12 months, 71% of consumers had a negative experience because of incorrect local business information found online. (Local Citations Trust Report, BrightLocal, 2018)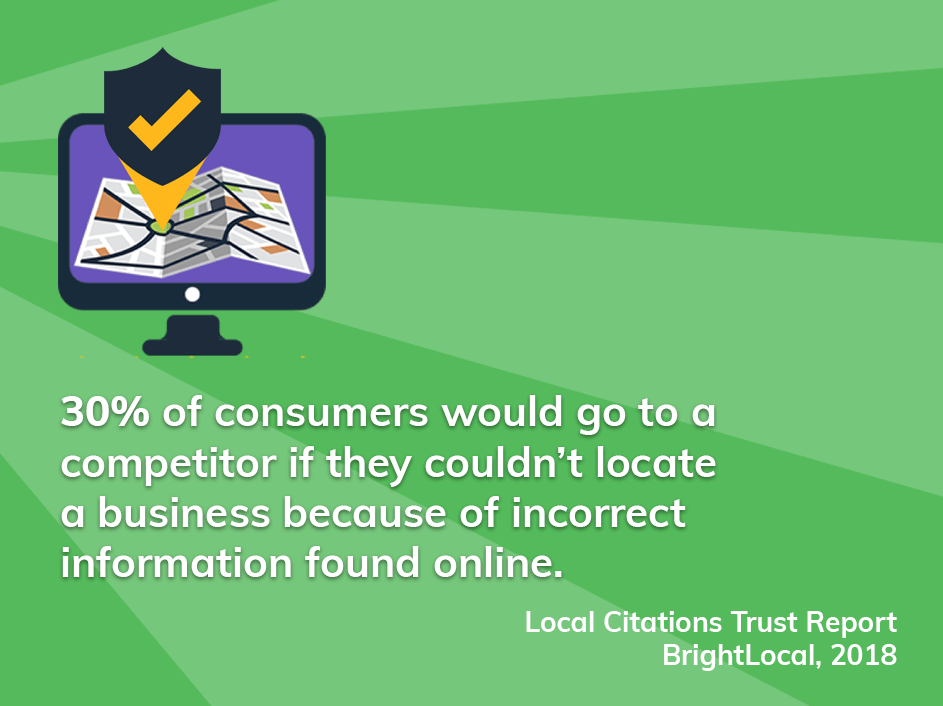 30% of consumers would go to a competitor if they couldn't locate a business because of incorrect information found online. (Local Citations Trust Report, BrightLocal, 2018)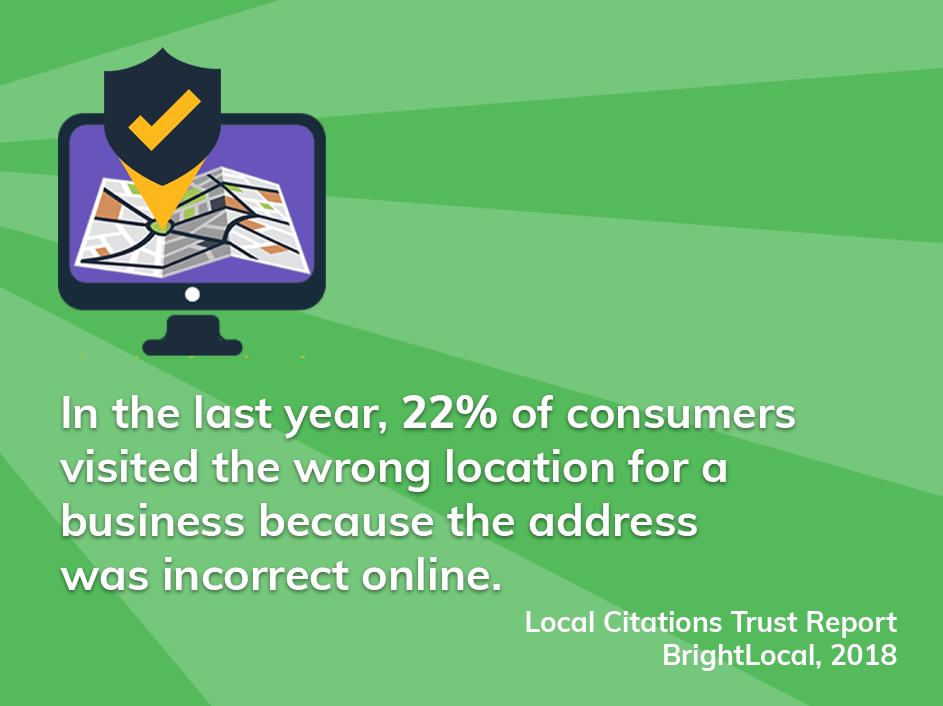 In the last year, 22% of consumers visited the wrong location for a business because the address was incorrect online. (Local Citations Trust Report, BrightLocal, 2018)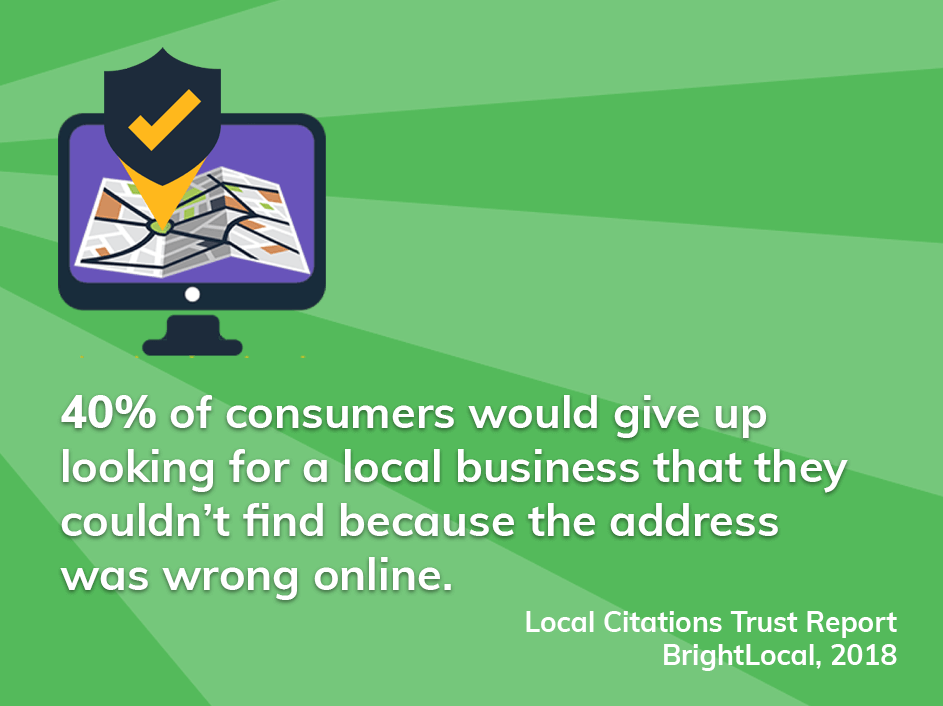 40% of consumers would give up looking for a local business that they couldn't find because the address was wrong online. (Local Citations Trust Report, BrightLocal, 2018)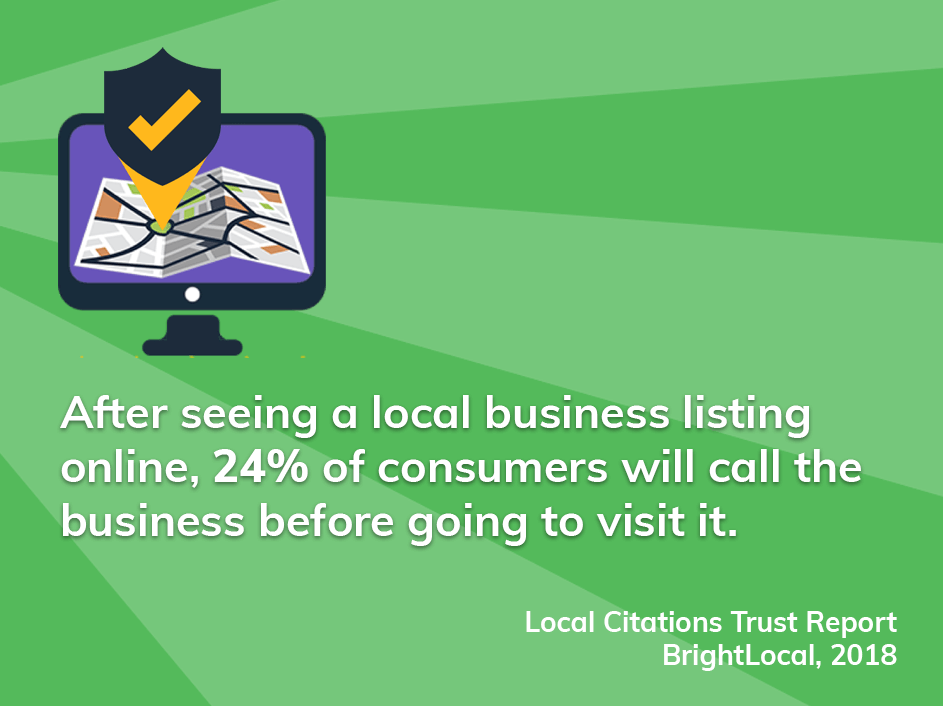 After seeing a local business listing online, 24% of consumers will call the business before going to visit it. (Local Citations Trust Report, BrightLocal, 2018)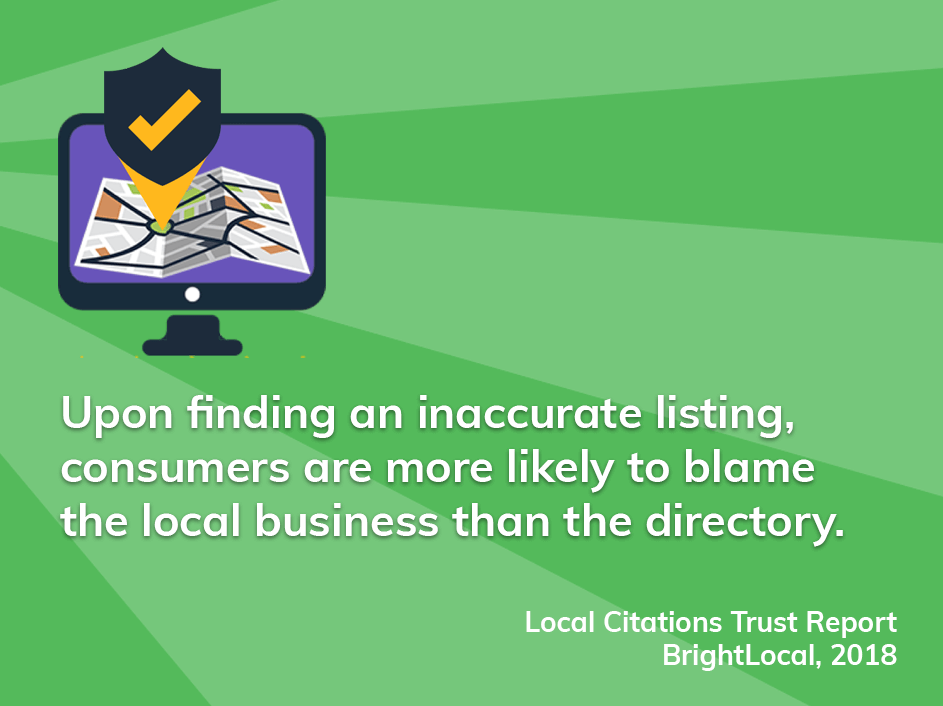 Upon finding Inaccurate Business Information, consumers are more likely to blame the local business than the directory. (Local Citations Trust Report, BrightLocal, 2018)
Source: https://www.brightlocal.com/2018/06/21/inaccurate-business-information/